A list of goals / to do's / wishes / actions / (call it what you like) for my 2018.
–
1) 2018 is my year of muscle.
I was so slack in the resistance training department in 2017. I'm sure I have lost some lean muscle. It's time to get it back.
I commit to doing at least 2 x week, full body resistance training sessions.
Ideally I would LOVE to find a gym buddy to weight train with. I enjoy cardio by myself with something to listen to in my earphones, but with my resistance training, I love to do it with a friend. When I look back on my past, I was in the best shape when I had a weights buddy.
Year of muscle – Find a gym buddy – No. 1 on my list 
–
2) Continue doing fun, active stuff.
Golf lessons and games, regular hikes with friends, bike riding, swimming in my new pool, morning walks, etc.
–
3) Regular creative classes
Painting, jewellery making and simply keeping an eye out for new creative learnings that take my fancy.
I did some creative classes in 2017, which I thoroughly enjoyed. I would like to continue and do even more.
–
4) Move house and decorate it
We are moving house in January 2018 (same suburb). I am so looking forward to de-cluttering and living in a new, clean, clear, fresh space.
Confession – – I used to love to keep my house nicely decorated and clear, but I let that slip whilst living in my house that needed major renovations and was cluttered with too much stuff.
I am really excited about changing the environment that I spend he most time in.
I have a theme for the new house style… TROPICAL CHIC. (What do you think)
–
5) Go somewhere NEW each month
I have done this in previous years, its great. Gets me out of my rut.
It doesn't have to be anywhere fancy. Maybe a new walk, restaurant, café or market.
–
6) Find 1 new hobby or class
Either a new exercise class that I LOVE and look forward to, or a dance class.
I went to an event recently, where a lovely bunch of "senior" rock and roll dancers tore up the dance floor. I was so inspired. I thought to myself.. " I'd love to do that".
Let me make it clear that I am NOT a dancer and this will be way out of my comfort zone.
If you are a local and have any suggestions, please let me know..
–
7) Read more fiction and / or find a new TV series to get into
Any suggestions?  I don't like to watch anything with violence.
–
8) Continue to attend my Sunday morning joggers club
However, I have no goals to improve my time or distance. I simply want to go and enjoy it. Yes, granted, my fitness and time will probably improve from simply being consistent each week, but its not a driver for me.
–
9) Wear jewellery
This might sound like a weird one.
As you read in point 3, I like to make jewellery, I also like to buy jewellery. Problem is I make and buy way more than I wear.
I want to wear and enjoy my beautiful sparkly jewellery more often this year.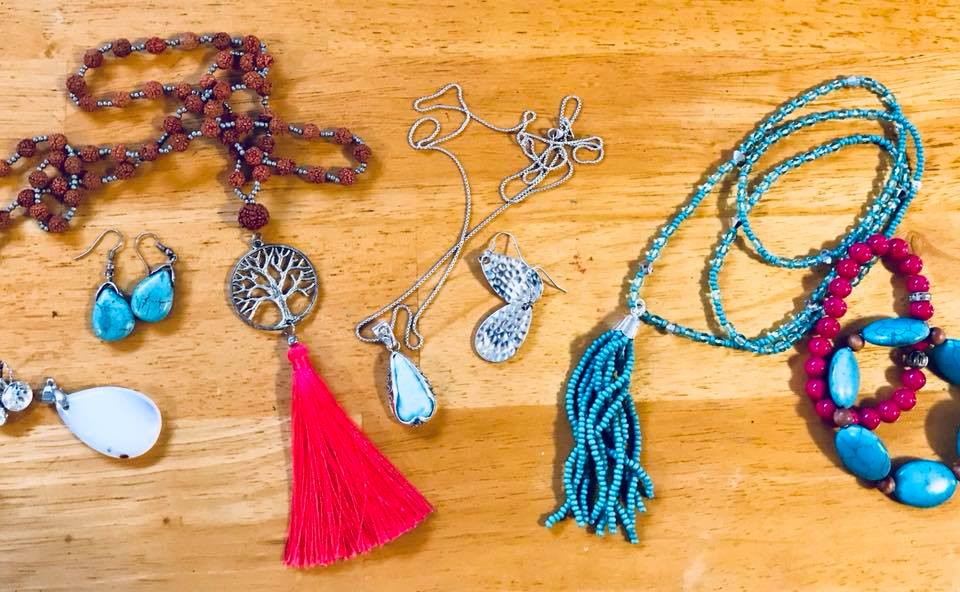 –
10) Catch up with my girlfriends regularly.
This was also a theme for 2017. The online world is great, but there's nothing like being in the same room as your besties, laughing and connecting.
–
11) Law of Attraction
I have always been interested in LOA, this year I would like to lean into that a little more. ( I don't know what that means for me yet, but keeping my mind open to it).
I recently discovered a new LOA podcast that I love. I'm just going to follow along with it and see where it leads me.
–
12) Weekly Facebook Live Show
I embraced FB live video more in 2017. This year I would like to up the ante and do a weekly show at a set time.
What do you think?
Thoughts for show names so far…
Fit, Healthy and Sane.
Balanced not perfect
Fit tips with Chriss
–
13) Go to Macca's once per week.
Wait… WHAAAAAT?
No, this one is not a joke.
I work from home. It can be challenging to get into a routine and not get distracted. I am going to trial a weekly routine where I go to a specific space for a set amount of time with my laptop and get some damn work done.
Macca's and its free WI-FI seems as good a place as any.
I will go the day after I do my weekly FB livestream show so I can edit it and email it out to my VIP list.
–
14) Go on a Winter holiday to somewhere warm
This is essential for a Summer loving girl like me.  I don't have any definite plans as yet. Maybe the familiar (and cheap) Bali, maybe somewhere new.
–
15) Job, community, team, contribute, more face to face connection
So…
In 2017 I realised I was craving more face to face connection. More chance to contribute and make a difference.
On a whim I put a letter on the desk at my local gym. I received a phone call the next day and I started working there a few days later.
I had big dreams and plans to run workshops, classes, programs and so much more.
BUT…
Little did I realise that the current owner was in the midst of selling the gym. Nothing turned out as planned and I was left with a bit of a bad taste about the whole thing to be perfectly honest.
In 2018 I would like to work as part of a team, contribute, help more people, connect face to face more often. I don't know if that involves getting a JOB (I have some issues with that word), or if it will be something different. I am putting it on my 18 in 18 list and I'm open to opportunities.
–
16) Continue my Saturday Sweat Session class
Saturday face to face group fitness session is always one of the highlights of my week. Meeting up with like minded peeps for a workout, lots of laughs, support and connection.
In the beautiful surrounds of Chipping Norton Lakes.
8am every Saturday
Just $12 casual visit.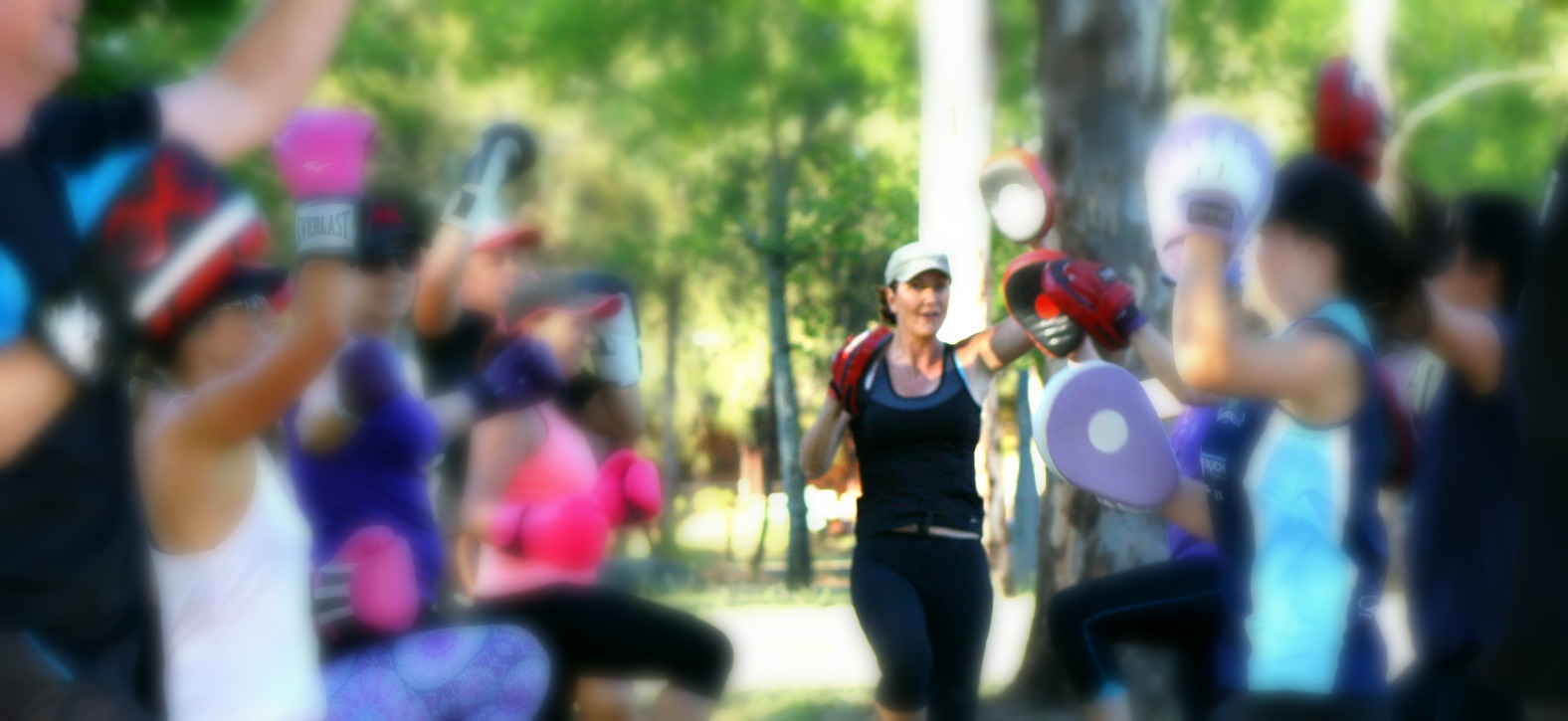 –
17) Offer a new class on Saturdays
I would love to offer a brand new class with a different theme on Saturdays at 9am.
Tossing up…
Walking for weight loss
Total body tone up
Introduction to fitness for beginners
–
18) Coach 150+ people to achieve their health and fitness goals
Via my online programs that will be available this year.
Fit, Healthy and Sane – January
First Steps to Fasting – Autumn
Mindset and Motivation Make-over – Spring
Fit, Healthy and Sane – Summer
–
---
Ok, reading back on this post I can see that there is quite a bit I haven't worked out as yet.
Lucky I've got a year, huh?
Chriss