—
.
Lose it ONCE
Lose it RIGHT
Never find it again
Can I ask you a question..
Have you ever lost weight, felt fit, lean and confident only to go back to your old ways eventually?
It's because you made temporary unrealistic changes that you weren't WILLING and HAPPY to continue with forever.
Isn't it time you finally changed your habits FOR GOOD?
–
---
I have GREAT NEWS for you…
You don't need to go on a fad diet, detox, live off lettuce leaves or do excessive exercise in order to be fit, healthy and slim.
–
You are just 8 simple changes away from the health and body you want.
Those 8 changes are sensible, healthy, realistic changes that you can easily fit into your lifestyle.  Simple things like eating more veggies, moving more often, exercising in a way that you enjoy and that GIVES you energy, (mostly) choose foods that keep you full and that you ENJOY.
However I do have  a few little known tricks up my sleeve that will REALLY be game changers for your body shape and weight.
Once you finally understand all of this you will always be in full control of your results.
—
 No wonder you are confused.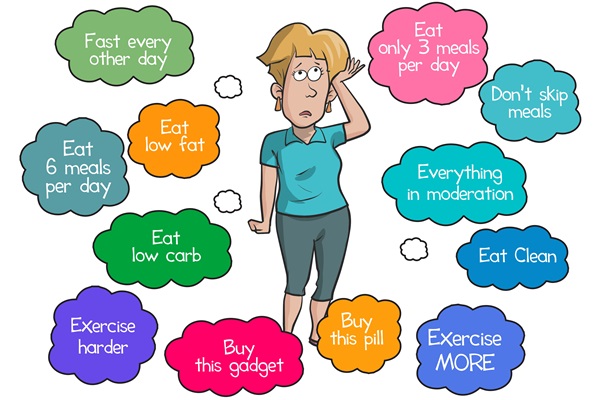 –
Say NO to fad diets and perfectionism
–
Say YES to Healthy Habits
—
Preparation week starts January 8th, 2018
–
---
What's Included in the program?
–
* Weekly video lessons and instructions delivered via a closed and private Facebook group
With the magic of Facebook video livestreams, it will be just like you are sitting in the class room with me.
Its the closest to face to face coaching you will find.
This is NOT one of those programs where you receive the information and are left to go it alone. The weekly coaching from me, your coach where you can ask questions, share your struggles and progress and set your weekly intentions and action plan each week to keep accountable.
–
* Recipe and meal plan suggestions
including how to tweak and make over your normal meals instead of totally overhauling them.
–
* Simple and quick exercise video instructions
–
* VIP access to the closed and private FB group
where you can connect and get support 24/7.
–
* Regular video mind-set lessons.
The secret sauce to actually sticking to the things you know you should be doing.
–
.
The best way to predict your future is to create it.
.
.
Consider this program an "apprenticeship"
Fit, Healthy and SANE is the opposite to the usual challenge type programs where you receive the WHAT to do in order to achieve your goals.
You know what I mean…
Eat chicken and broccoli on Monday, do these extreme workouts every day, follow this strict meal plan, no excuses. Just do it!
That's great for the short term, but is it realistic to follow that plan for the rest of your life?
This apprenticeship type program teaches you the WHY and the HOW,  so that on completion of the 6 weeks you know the tools, techniques and skills of how to incorporate the healthy habits into your everyday life.
Yes even in party season, dinners out, busy times and real life.
You have heard the old saying..
Give a man a fish, feed him for a day.

Teach a man to fish, feed him for a lifetime.
–
I want to teach you to fish (so to speak). I want to coach myself out of a job. I want you to never need to rely on me or another diet plan again.
I want you to change your habits for good so that you don't need a short term fix.
—
Preparation week starts January 8th, 2018
–
---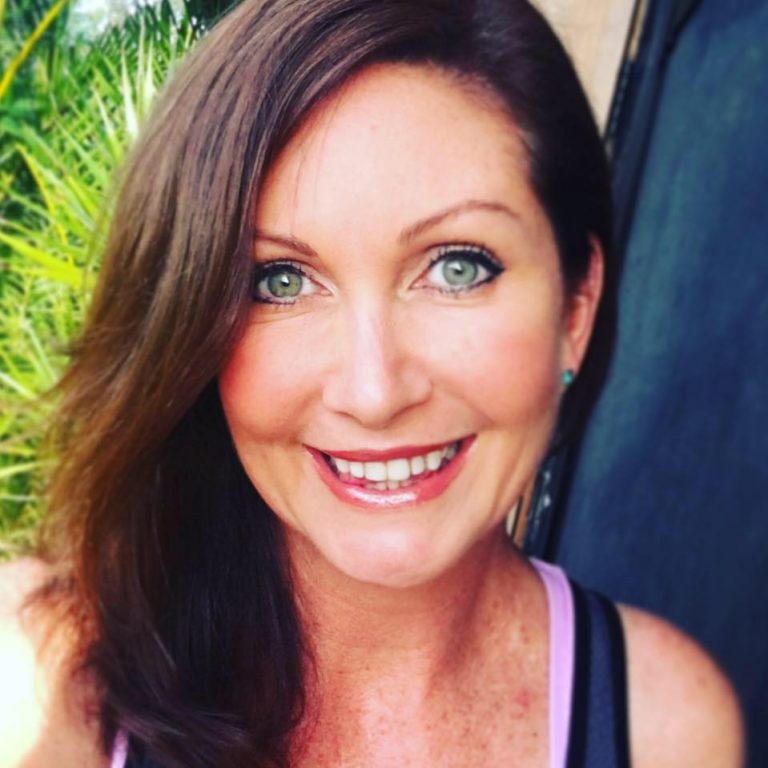 Who am I and why should you trust me?
Great question.
I'm Chriss Tinslay, I have been a Personal Trainer and Fat Loss coach for over 20 years.
I have learnt a LOT in that time and helped 1000's of people achieve their fitness and body goals in a healthy, realistic, SUSTAINABLE way.
I don't do fads, perfectionism, or short term fixes. In fact those things make my head want to explode.
I want to coach you how to change your habits for the long term so that you can finally achieve the health and body you want without giving up your favourite foods and without excessive exercise.
.
Lose it once
Lose it right
Never find it again
.
FAQ's
—
Will I lose weight on this program?
Yes, a big portion of this program covers weight loss and weight management. However, it is NOT about getting as lean as possible, its about finding the sweet spot between how you want to LIVE and how you want to LOOK.
You will not be asked to make any changes you are not willing to continue long term. (What's the point of that?)
—
Will I receive a meal plan?
No. I believe that following a set meal plan is a short term Band-Aid strategy. Instead this program will teach you how to include and make over your everyday foods and meals so that your new routine feels normal to you.
However, you will receive a recipe book full of easy (and normal) family friendly recipe suggestions. You will also receive help and coaching on how to put your own meal plan together.
We are aiming to make the least possible changes whilst getting the biggest return on your (time and energy) investment.
–
Why will this program work when others have not?
You will only be asked to make changes that you are WILLING and HAPPY to continue with long term. There is no use making temporary changes. They only lead to rebounding, weight gain and a slowing down of your metabolism from the yo-yo weight gain / weight loss cycle.
—
---
Don't wait another week, month or year to change your habits.
The time to act is NOW.
Preparation week starts January 8th, 2018
---