Have you ever wanted to hit the RESET button on your life, habits and body?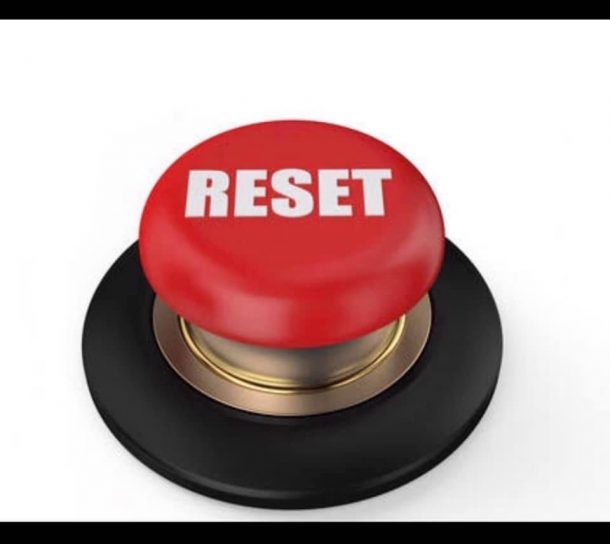 –
What would it feel like to reach and maintain a healthy, happy weight shape and body WITHOUT ever going on a diet again?
By simply changing your daily habits, little bit by little bit, until they feel normal and run on auto-pilot.
-…
In this crazy world of diet fads and 'lose fat fast' type thinking.
THIS is the very reason people fail their diets.
Why?
Because they start off well, hell, they might even get the results!
But before long you run out of strength and willpower. You go back to your old ways, which means you go back to your old shape and weight.
(Sorry to be the bearer of bad news , but you only get the results whilst doing the actions, just like daily showering to keep clean).
–
Following a meal plan that you have had zero input into is not a long term solution. It's only a matter of time before you revert back to what you actually like and what feels normal to you.
–.
Once you take some time to learn how your body responds to certain foods, exercises, stresses, hunger patterns etc., You will ALWAYS be in control of your own body and your own results.
…
My clients often tell me they finally feel free of all the fads, hype and nonsense.  They know that they have found the long term answer to success.
Change your habits,
Change your life
(and your body)
–
You CAN do this.
I've helped 1000's of regular people already. People who were confused, overwhelmed and tired. People who had tried dozens of "diets, programs and plans", people just like you who lead busy lives, who need a solution that fits in, not takes over.
–
How is the program structured?
Healthy Habits Reset …
is structured in a way that fits into your life and builds up small habit changes over time.
Daily reminders, prompts and lessons to keep your new journey top of mind. Weekly LIVE coaching calls inside the closed and private Facebook group that you can join in real time, or watch later at your convenience. An online community of like minded people on the same journey as you to provide support and encouragement.
–
You'll receive and review ONE module per week 
Each Saturday you will receive the lessons for the upcoming week. This will include information on Meals, Mindset, Movement and Metabolism.
Each weeks teachings build upon one another, so that you start small and improve over time.
–
We will meet (virtually) at least once per week 
Sunday mornings we will have a live video group coaching call together, taught by me (Chriss Tinslay). This coaching call will be recorded, you can go back and re watch it anytime you need a reminder. If you cannot attend live, you can submit questions prior and I will answer them on the call.
–
Daily Dose of Healthy Habits Inspiration 
Each day for the duration of the program, you will receive a lesson, reminder, or a boost of motivation from me, in order to keep your new journey top of mind.
–
You will need to TAKE ACTION
Seems obvious, but needs to be said. Just like learning to ride a bike, you can learn all the information you like, but until you hop on the bike and begin to practice you will not master the skill.
This program is the same, and just like learning to ride a bike, you will make mistakes at first. That's OK and to be expected. The important thing is you get back on and keep moving forward.
#ProgressNotPerfection
–
You will receive loads of support and encouragement
That's what its all about really. I will be there on your team, every step of the way.
–
You will have long term access to the course
If you miss something or want to go back to it, you can.
–
What will I learn and achieve each week?

 
–
Week 0: January 21. Doors open – Preparation / set up  period.
This is the week that will set you up for long term success. Take some time out to watch the BONUS virtual fat flush master-class, do a kitchen clean out, shop, plan and prepare for your new way of life.
And don't forget to head over to the closed Facebook group to say Hi and introduce yourself.
…
Week 1: February 2. Let's do this !! – Official start  
Including a 3 day kick-start to ensure that you SMASH this week's goals and release a layer excess body fat and bloat, right from the get go. This quick win will give you the momentum and motivation to follow through.
–
…
Week 2: February 9th –

Going strong
How to plan your meals so that you don't feel hungry, you are full of energy and you include your favourite foods = Yay.
How to move your body in a way you ENJOY and will help you reach your goals faster.
–
—
Week 3:  February 16. Automate it
I love this week. We discuss how to include treats and alcohol into your fat loss plan. Yes really. Also how to put your plan on auto-pilot.
–
—–
Week 4: February 23rd. Maximise your metabolism 
A lot of weight loss plans result in the slowing down of your metabolism. This week you will learn how to FIRE UP your metabolism so that losing weight and KEEPING IT OFF becomes easier.
–
—–
Week 5: March 2nd. Mindset make-over
To be clear, you will receive mindset lessons every week. However in week 6 we do a deep dive into changing your mindset, stopping self sabotage and learning how to overcome cravings and emotional eating.
–
—-
Week 6: March 9th. Celebrate your success !! + How to make it last. 
Important lessons on how to continue your Healthy Habits journey for the rest of your life.
Final check in and celebration over in the private Facebook group page
–

FREE BONUS!
Get My FAT LOSS MASTER-CLASS (video) Workshop. Value $97

You will get instant access to the video program, priming you and teaching you the best methods that have worked for me & all of my clients.
It'll be like you are sitting in the class room with me.
We delve deep into the science of fat loss and learn how to work WITH your body instead of battling against it. After all, you can only resist hunger, cravings and low energy levels for so long before you cave in.
–
Empower yourself with education and you will never need to follow a diet again.
This program is NOT about;
…
Exercising everyday (unless you want to)

Strictly counting every calorie in vs calorie out

Eating 5- 6  small meals per day (unless you want to)

Eating clean

Low carb

Low fat

Eliminating all treats

Following along with someone else's diet and fitness plan
…
Instead this program will teach you how to;
…
Exercise smarter 

Eat to your natural hunger patterns

Maximise your metabolism 

Eat to manage your hunger, cravings and energy levels

Get instantly back on track after a slip up

Regularly include your favourite foods and meals

Use tips and tricks to your advantage

Eat out, yet stay on plan
Who is this program for?
…
Anyone wanting to achieve the following;
long term weight loss

fitness

health

improved metabolism –  – (a lot of weight loss plans result in the slowing down of your metabolism. meaning you have to eat less and less and / or move more and more in order to maintain your results)

improved body shape

improved health, hormones and blood sugar levels

improved energy

finally be in control of your body and weight, not have to rely on someone or something else
…
With the LEAST amount of disruption to your life.
…
That does not mean NO effort will be required. Some will.  However the program with the least amount of changes to your current routine is usually the one that sticks long term.
I have worked with countless clients who previously had been working so hard, putting in so much time and effort, with little to no results. . With a few small tweaks and changes to their plan, they finally start to achieve results, usually with LESS time and effort than before.
*** In actual fact when you start putting your time and effort into the things that DO work and DO make a difference, instead of wasting your time with things that DON'T work,  you will realise that you don't need to put in as much as you first may have assumed.
Who is it NOT for?
…
Anyone wanting a magic formula to follow or a quick fix.
Anyone NOT willing to put in some time and effort into learning new skills, learning about yourself and making some positive long term changes
Anyone wanting to get super lean with a ripped and shredded bikini model body. . I have all respect for people who strive for this, its just not what this program is about.  This program will get you down to a body fat percentage that you feel great at, where you can rock your favourite dress or jeans. You can wear your swim suit to the beach with your kids or friends and hold your head up high.   
This program is about getting you a great result with the MINIMUM EFFECTIVE DOSE.
How is this program different?
–
Why will you finally stick to this one?
You are going to increase your metabolism instead of reducing it (which means keeping the weight off becomes easier)
You will make the least disruptions to your current plan. If you normally eat a baked dinner on Sunday night – that stays. Taco Tuesday? That's cool too. No time to cook on Thursday night? We plan in left-overs. Hungrier in the night than in the morning? We plan in more food at hungry times and less at non hungry times.
Limited time to workout?
Just 20 – 30 minutes 3 x per week is needed. No equipment. No travelling to a gym. No extra expense. (This is worth the cost of the program alone)
Who Am I and how can I help you?
Hi, I'm Chriss,
I am a fitness, health and weight loss expert with over 20 years experience getting results for real, regular people just like you, with busy lives and normal everyday stresses.
I have seen A LOT of health and fitness BS in my time and I've had a gutful of it.
If you want to reach and maintain a healthy, happy body weight, shape and energy level, you DESERVE to know the true facts, not be bamboozled with lies and marketing traps.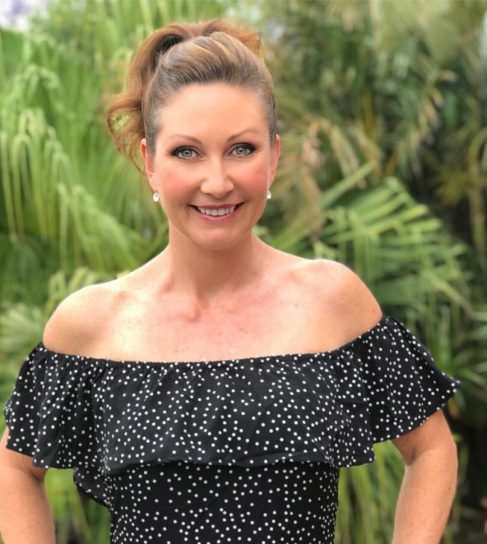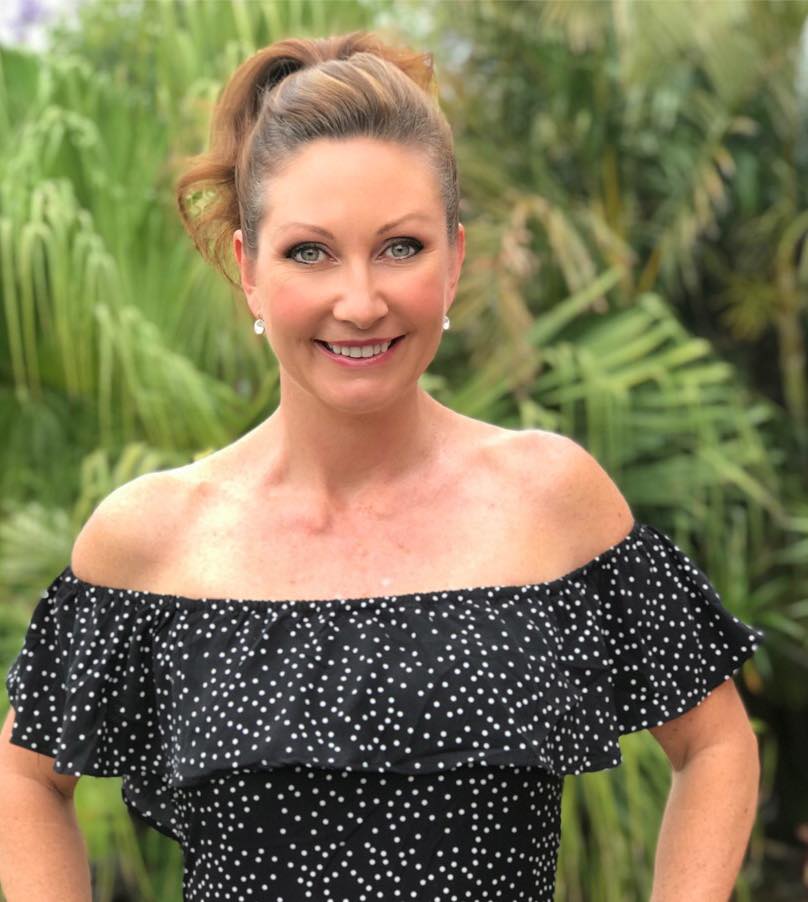 –
I've helped 1000's of people achieve their health and weight goals. Now its your turn.
I don't believe in good (and bad) I don't believe in perfect (and useless) I don't believe in eating clean (and dirty) I don't believe in all (or nothing) My goal and passion is to educate and empower as many people as possible to look and feel their BEST, whilst still achieving BALANCE in their lives. Following someone else's diet or fitness plan is like floating in the ocean and needing to cling to a life raft compared to learning how to swim and save yourself. I want to teach you how to save yourself so that you never need that flimsy life raft (or diet plan) again.
Your fitness and fat-loss plan should fit in around your wonderful life, NOT the other way around. 
Stop looking for ways to "fix" yourself.
Start looking for ways to care for yourself. 
–
What Some Of My Past Clients Have To Say
Not sure if this is the right program for you?
I will be happy to have a chat with you and answer any questions you might have and help you  decide if this program is a good fit for you
Weight loss without dieting?
Yes please
–
Change your habits, change your life (and your body)
…
Get the happy, healthy body you've always wanted with my simple, sustainable & easy to follow coaching plan.
---
–
–
FREQUENTLY ASKED QUESTIONS
–
I've tried so many plans I programs, I'm afraid of failing… again
–
I'm worried I will start and not finish.. again.
–
I don't know if I can afford the program, or to buy fancy foods
–
Isn't this just another meal plan and exercise program?
–
I should be able to do it myself
–
I don't have the time to do fancy meal plans and hours of exercise
–
I'd prefer 1 on 1 personalised coaching