---
Mala Bead Necklace Workshop – with Meditation 
@Moorebank
---
MALA MAKING and MEDITATION workshop
–
Come along for a fun afternoon
where you get to create your own stunning mala beaded necklace. Either for yourself or a thoughtful gift for someone special.
Everything will be provided including light refreshments, mala kits in varying colours and styles, plus guidance and mini meditations.
Mindful crafting…
Is where you get so caught up in the flow of what you're doing, everything slows down.
Slower heart rate
Lower blood pressure
Reduced thoughts
You find yourself IN THE PRESENT MOMENT 
It's a beautiful place to be.
This is exactly what will happen for you during the mala and meditation workshop
–
–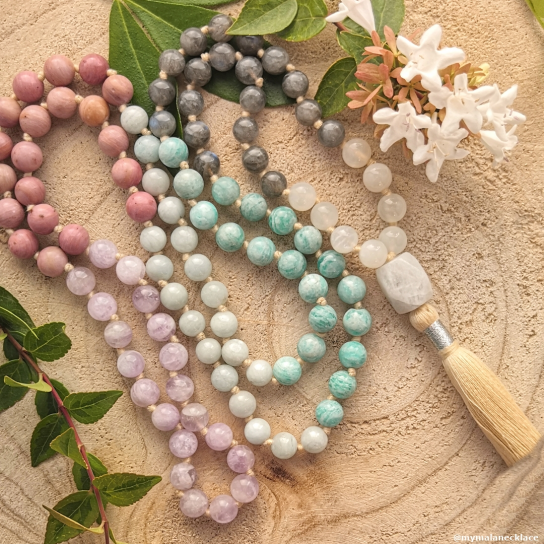 What is a MALA?
A mala necklace is a beautiful strand of 108 beads, finished with a large bead at the end (called a Guru Bead) and a tassel.
Traditionally Mala beads are used for meditation and prayer, similar to how rosaries are used. However anyone can use or wear Mala Beads, regardless of faith.
Use your Mala Bead necklace to meditate and / or set your intentions for the day.
—-
Please NOTE **This is a simple beginners workshop. We wont be knotting in between each bead.
Absolute beginners can attend and walk out with a stunning piece of jewellery.
–
Where 
Moorebank – exact location will be supplied upon payment as it is held in a private residential address
When 
Sunday January 12th – 2pm – 4.30pm (approx.)
Cost 
$87 including light refreshments, and everything you will need to complete your stunning Mala Bead Necklace