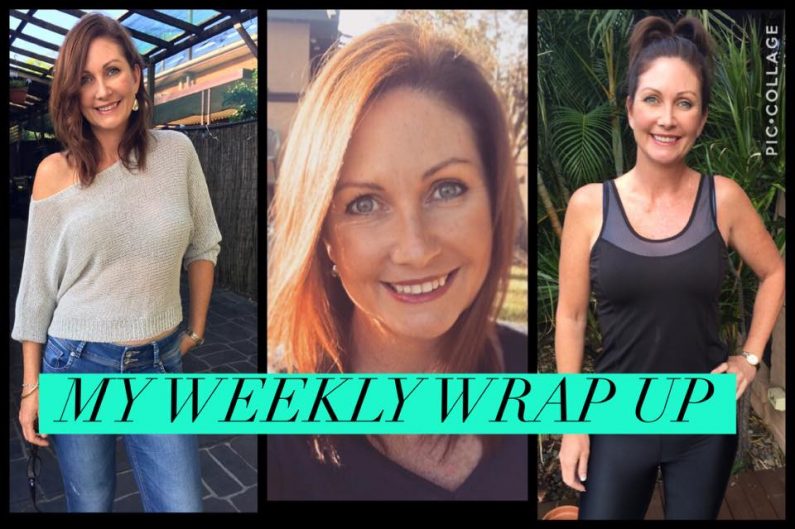 –
Fun personal stuff
–
I had my first ever keratin hair treatment.
I have really thin wavy (almost fuzzy) hair. It can range from wavy and bouncy to hair bear bunch (showing my age). I have been thinking about getting this treatment done forever, but I was worried it would look to thin and flat.
The result ???
Super soft, but straight, thin and flat. Just what I was worried about.
It may just be a case of getting used to it. I am sure it will start to come back to normal in time.
Anyway, don't they say a change is as good as a holiday?
Don't get me wrong, I don't HATE it. I just don't LOVE it either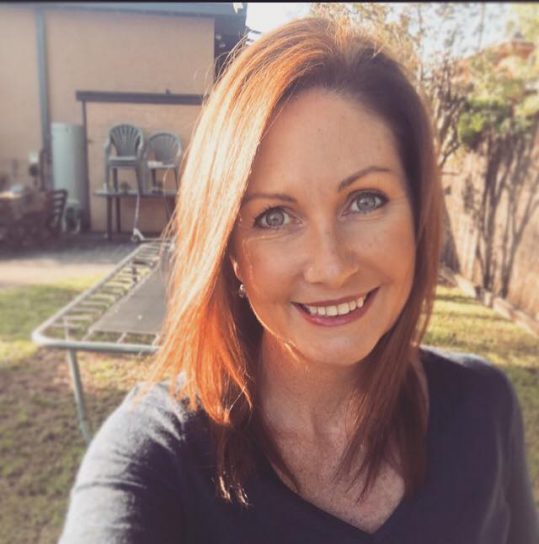 –
* More bike riding – Yay.
Fixed the seat problem, it was angled up. Its much better now.
–
* Fun lunches out with the girls.
Yes its a tough life, but someone's gotta do it.
–
* First yoga session (mentioned in last weeks wrap up ) didn't happen
I forgot that it was the same time as my hair appointment. #Priorities
I am not sure it will happen next week as its the Thursday before Good Friday,
–
* Exercise back on track this week
–
It was sooooooo interesting.  I have to admit I wasn't thrilled with all of my results.
It was a bit of an eye opener, you should really check it out. Article also contains links to how you can get your free check.
—
–
Work stuff
–
Another week of fantastic results from my latest round of coaching clients.
Carolyn – 1.2kg weight loss + all clothes fitting better
Susan – 1kg weight loss + big waist loss
Bec – 1kg each week for 3 weeks = yay
Kylie – staying on track
Mylie – everything coming down
Mark – down 1kg
Nicole 1.8kg lost this week –
Renee – 1kg lost this week even with a calf injury
Kate – lost 2kg this week !! Excited
Marlene lost 1kg each week – says she has never lost weight on a plan before
I wrote 1 blog post
It wasn't the case study post that I promised in last weeks wrap up. It was the results of my free health check mentioned above
–
I had 2 rants on Facebook – both about Easter (and perfectionism)
This one about how you don't need to quit sugar or be scared of it. Empower yourself with knowledge and you can fit sugar into your day no problem.
—
—
and this one about how long it takes to burn off your Easter treats. I had a different take on it that most messages you might see floating about on social media (surprise, surprise)

—
–
I came up with a different (better) option for my health and weight loss workshop idea
Last week I mentioned that I wanted to approach a local café about holding a live educational health and weight loss workshop.
Yeah…. that didn't happen.
BUT.. I came up with a  much better idea.
I realised I could reach and help way more people if I hold weekly workshops and lessons online,  via the wonderful medium that is Facebook livestream.
AND it will get automatically recorded and saved, so that you can go back and watch it again anytime you need a refresher.
It will be called >>  Healthy Habits Reset <<
I am SO EXCITED about this idea. I have so much knowledge to share. Busting all of the perfectionist BS myths that are keeping your from reaching your health and fitness goals.
WATCH THIS SPACE.
This program will kick off after Easter.
It will be my best one ever!! So pumped about it.
Wooohooo
—
Awesome Saturday Face to face fitness session with my crew.
Always one of the best parts of my week.
—
---
Intentions for upcoming week
Finalise the sign up page for new Healthy Habits Reset program starting after Easter
School holiday, so I hope to do some fun stuff with Holly.
Exercise – 2 resistance training sessions, lots of movement, 2 huff and puff sessions
Journal first thing each morning
–
---
Want more help with your health and weight goals?
I would love to help you with Healthy Habits Reset, starting after Easter.