–
Walking for weight loss is a 6 week online coaching program that teaches participants how to combine walking, nutrition and mindset in order to lose weight and keep it off long term.
I understand it might be hard to grasp the concept of a walking program being held online, but the walking is only a tiny component of this life changing program.
The participants and I meet 3 times each week via the magic of Facebook video livestream for coaching sessions on walking, nutrition, education, accountability and most importantly mindset.
Below is just a little snapshot of what happens each week in the program. I hope you enjoy the updates as much as I enjoy coaching these wonderful participants.
Chriss Tinslay
Fitness and fat loss coach – 20+ years experience.
–
---
Meet your walking for weight loss coach 
Chriss Tinslay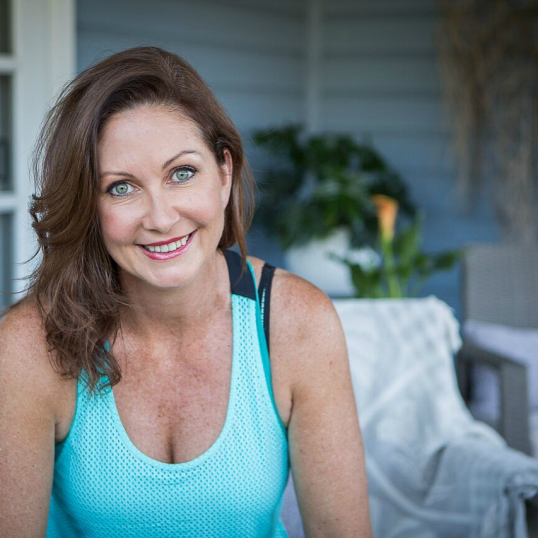 Chriss Tinslay is a fitness and fat loss coach with 20+ years. She has helped 1000's of people transform their body and life using a healthy, balanced real world approach that clients can maintain forever.
Chriss is against extremism, quick fixes and all or nothing approaches.
Her motto is PROGRESS not PERFECTION.
–
Meet Janene – walking for weight loss participant 
–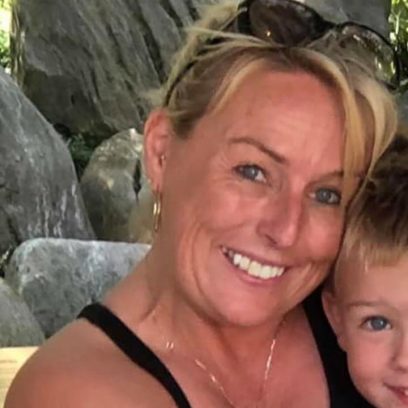 –
Walking for Weight loss updates 
Week 1 
–
Week 1 is about setting the foundation. We start slow and moderate, so that we can build and improve over the course of 6 weeks. Progress not perfection 
20 minute daily walks are required (split up however works best for the individual) and learning how to makeover regular meals into healthy, balanced filling meals that will result in weight loss at the end of each week.
–
–
Janene's week 1  experience – In her words…
–
My first week of Walking for Weight Loss has been great.
I'm so glad that I've joined and I already feel like I've really found my tribe. The Facebook group is really supportive and informative and is helping to keep my motivation high.
The food and exercise suggestions from Chriss are easy to follow and very achievable. It's been a nice easy start and at the end of the week I have lost 0.5kg but gained a lot of momentum and I'm ready to achieve more in the coming weeks.
–
---
Week 1 Weight loss results …
D lost 2kgs – and was hoping for more??
S went from 72.6 to 70.3 – in a week !!
E lost 1.4kg and 1.5cm from waist
J lost 0.5kg
R lost 0.5kg
A lost 1kg
(No names to protect privacy)
–
This program is about SO MUCH MORE than weight loss,  however I know people like to know the numbers.
–
Well done ladies.
Proud of you.
–
–
Walking for Weight loss updates 
Week 2
–
Week 2, we build on the foundation set in week 1.
We put more "tools" in participants weight loss tool box. We have a little practice at 5:2 fasting, but we do it in a moderate, baby steps way.
We continue to discuss the importance of linking positive feelings to the walks and meals. We also discuss invaluable motivation techniques and hacks.
–
---
–
Janene's week 2 – In her words…
Week 2 has seen a few breakthroughs for me and has had a big impact.
Firstly I am really enjoying my walking. Actually I'm more than enjoying it – I love it!!
This is a HUGE revelation for me because I've never been an exercise fan before. I've done it at times but grudgingly because I should. Now I have taken advice from Chriss and I don't think of it as a punishment but as a choice that improves my health, fitness, body and mind.

The second breakthrough is I'm sticking with this.
It's easy because it's small changes but by bit. There's no massive changes to my routine or menu – just small tweaks that are achievable and motivate me to keep it up! aby steps to improve my life and health and achieve the goals I have for myself.
I'm so thrilled with this because I've started more programs, diets, plans etc than I care to admit but never stuck with them.
This program helps me feel empowered.

The other big thing is I'm stepping out of my comfort zone and starting to share more in the private Facebook group. This part is good for my self confidence as I've always been fairly private in regards to my journey but this group feels safe and friendly and is a terrific tool to help support each other.

Thank you Chriss.
–
---
Week 2 Weight loss results…
(total weight loss for the 2 week period)
D – has lost 2.7kgs – pants feel looser already
S – from 72.6 – 70.0
E – lost 2kg and 2cm from waist
J – gained 0.4 – unfortunately this happens sometimes. Its what happens next that will determine your results
R – lost 0.5 – still feeling positive
A – lost 1.5kg and 2cm off hips – woohoo Happy dance
–
---