I've been slack.
This weekly wrap up is actually a fortnightly wrap up.
It includes Jimmy Barnes, chocolate, joining a joggers club and an online hater.
Read on to find out all about it…
—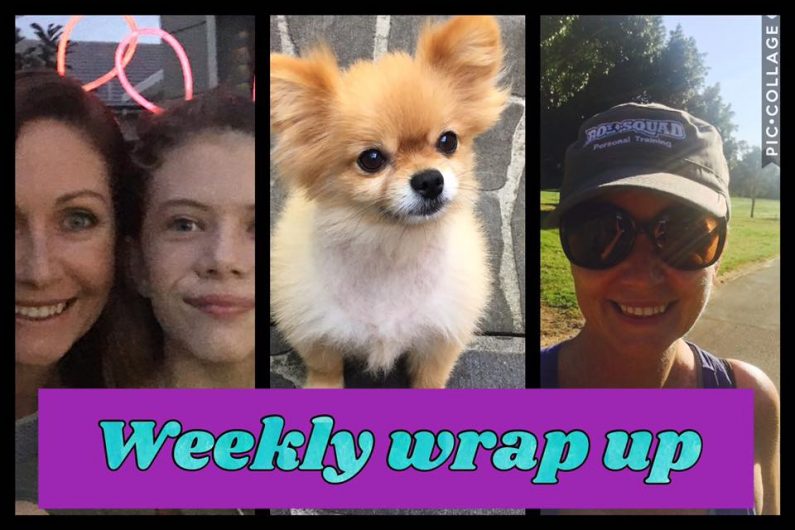 ---
Random personal stuff
School holidays
That kept me busy keeping up with Holly (not to mention broke) ha ha.
—
Easter
We got away for a short family holiday down the south coast. So nice, stunning weather too.
Also included lots of chocolate, hot X buns and birthday cake (my Hubby's Bday)
—
Lot's of walks with Timmy the Wonder Dog
—
Family bike rides
–
Reading fiction again.
Stephen King – Revival. Loved it (and dreamt about it)
—
Attending a beaded jewellery class with Holly.
Fun. 🙂
—
Saw Jimmy Barnes – Songs and Stories.
The show was SO GOOD. I laughed, cried and sang. Up there with the top 5 shows I have ever seen.
As it was the final night there were lots of celebrities there which was fun. Rubbed shoulders with Bryan Brown, Rachel Ward, Chris Lilley, Angela Bishop and more.
Had a fancy pants dinner before the show for Adams birthday.
All in all a fantastic evening.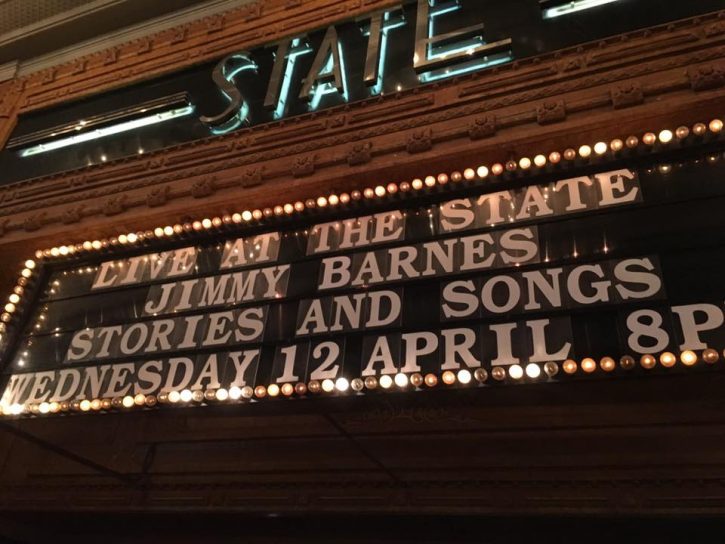 –
I joined a joggers group !!
Confession. I haven't done any sort of structured running for way too long.
During my Sunday morning walks I sometimes see the crew from Mounties Joggers Club. I kept thinking to myself "I should do that". Well this thought went on for about a year.  Geez Chriss, take some action already will ya!
Soooooo, I did my first run with them on Sunday morning and I LOVED it. They are super friendly which helped. I met and ran with Fiona who was full of wonderful and surprising stories.
I walked some of the way, 30 seconds here, 60 seconds there. But I surprised myself that I ran most of the 7kms.
That might sound weird from a Personal Trainer, but hey, I am human, I get out of practice just like a regular human.
I could choose anywhere from 5kms to 10kms. I ended up doing about 7. Ongoing I think 6km will be the sweet spot for me and I will be aiming to run without any walks in between, and then improve my time, but mostly I am just there to get out and about in the fresh air with like minded people and have fun.
They meet at Haigh park Moorebank every Sunday morning 7am. You can check out their Facebook page if you are interested in joining too. I would love to meet some of my blog readers there.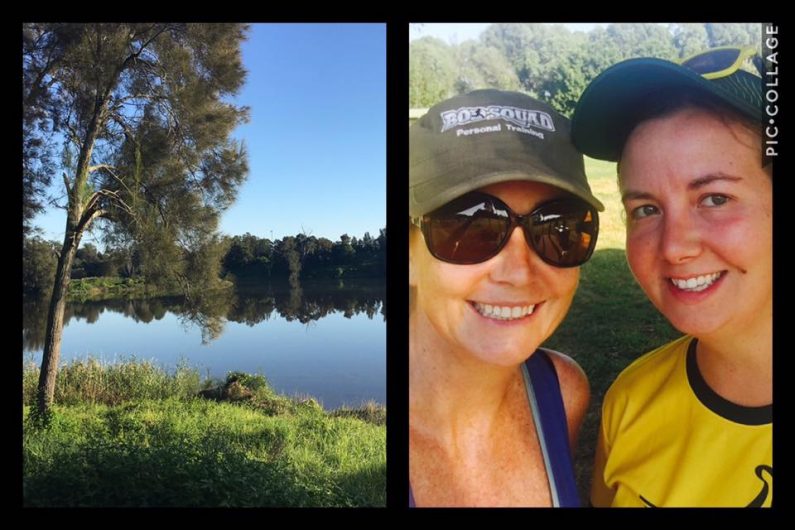 Oh and did I mention DOMS??  Delayed Onset Muscle Soreness the next day .
Hello legs and butt !! (but I secretly love it)
—
---
Work stuff
–
NO Easter weight gain for my clients = Yay
My online coaching clients check in each week. They were a little worried about Easter weight gain. But I am pleased to report that most of them reported NO gains. Yay.
I believe that Intermittent Fasting is the best and easiest way to avoid holiday weight whilst still enjoying all of your favourite foods.
—
Client Marlene success story – Case study blog post
Marlene told me that she has NEVER lost weight on a program before. She is so wrapt that she finally found something she loves, can stick to and that works for her.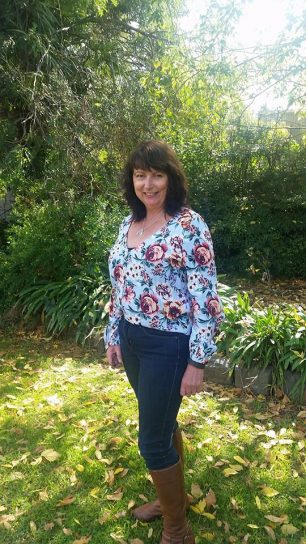 —
THIS was my favourite Facebook post of the week
—
This was my most useful Facebook livestream
How to feel fuller, have less hunger and cravings.
—
Hi there Liz and Juliet. 🙂
—
I had an online hater.
Not my first one, but the first in a very long time. Someone that I have never met told me that I was just trying to get money out of people and that I should be ashamed of myself.
Pretty big call considering that 90 – 95% of all of the information I give out is totally free. Here on the blog, on Facebook and in videos.
A few years back this kind of thing might have really rattled me, but this didn't affect me much at all. I know that everyone is going through a struggle of some sort and lashing out at others makes them feel better in a weird sort of way.
It was so nice to see my clients jump to my defence in the comments section however.
You can see it all play out in the comments section of this post…
Does an online hater mean I've made the big time? LOL
—
I am excited to open a new round of FIRST STEPS to FASTING – May 1st.
You may remember that I was thinking about offering a Healthy Habits program, but to be perfectly honest, my heart is with this current program right now and I think that I can offer the most energy, passion, coaching and assistance there.
I am not saying I wont offer a different program at a later date. But I am going with my intuition on this one.
I have 8 spots left available. You can join >> HERE <<  if you are really quick.
—
I edited and updated my personal health check blog post
Since the article was shared, some people asked me what my plans are now. How do I plan to drop the 4 or 5 excess kgs of body fat and how do I plan to gain a couple of kgs of muscle.
You can read my surprising answer HERE –
—
---
Intentions for upcoming week
Anzac day fun with friends
Schools back = Yay
2 x resistance training sessions
Still aiming to get to that yoga class
Sunday morning joggers club
Welcome the new participants of First Steps to Fasting
My Dad's 70th Birthday lunch
Feel grateful for all of the wonderful things in my life
—
---
—
---