Mindfulness in the workplace
Mindfulness Mentor Chriss Tinslay offers mindfulness training for your workplace.  
Providing practical tools, tips and lessons on how to calm and clear the mind so your employees can think better,  reduce stress, improve mental health and mood. 
Mindfulness in the workplace can…
Reduce absenteeism
Help employees work smarter
Reduce conflict
Increase attention span and intern improve production
Improve creativity and innovation
Solution based thinking
Decrease stress

 
A calmer mind is a happier and more productive mind.
Mindfulness training options include..
* 90 minute stop over-thinking workshop 
Learn Chriss' simple and practical 4 step T.A.C.T. process to stop over-thinking and get back into the present moment. 
Maximum 14 employees.
** Please contact Chriss for prices for large group numbers
Cost: $500
–
* 6 week mindfulness training course
Weekly 1 hour in person workshops, held consecutively over 6 weeks. 
A deep dive immersion into mindfulness, acceptance, cultivating calm, resilience and motivation.
Maximum 14 employees. 
Cost $270 per session 
( x 6 sessions)
—
About Chriss Tinslay
Chriss Tinslay is a  qualified and experienced Mindfulness coach. She has helped 100's of over-thinkers feel calmer, happier and more confident. Chriss has studied under the renowned Gawler Institute and Russ Harris of the best selling book The Happiness Trap. 
She prides herself on making mindfulness super easy and practical. 
Chriss believes looking after your mind is just as important (if not more) than looking after your physical fitness and health. She looks forward to the day when mindfulness classes like hers will become as common as gyms and bootcamps. 
When Chriss is not teaching mindfulness classes, you will find her hanging out with her family and friends, walking her Pomeranian dog Timmy, listening to 80's music or laughing out loud to re-runs of Kath n Kim.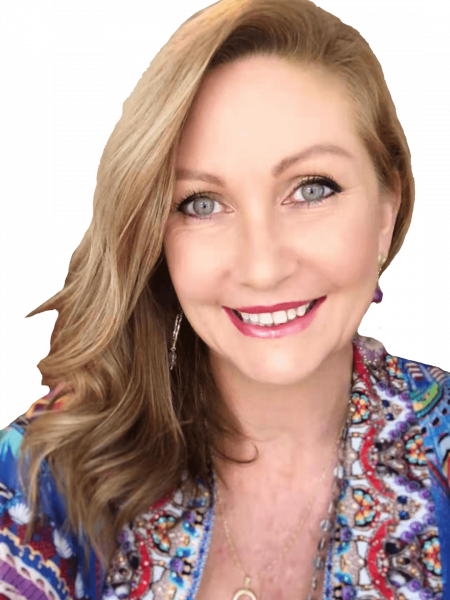 Mindfulness. 
Good for staff. Good for business. 
—
Please email Chriss@ChrissTinslay.com to arrange Mindfulness training for your workplace.